Who our Clients are...
We don't bite more then we chew. We rather deliver "quality" work then taking up everything and unable to cope with it.
To us, our Clients are our Partners. By fostering this close relationship, we are able to work in synergy and achieve greater results for our clients.
To date, our unwavering commitment has won the confidence of our clients. Our client's success is our success.
Beside securing an impressive portfolio of clients, our list of clientele continues to grow over the years.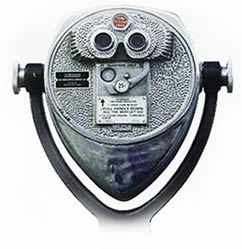 Among them are:
, Fujitsu PC Asia Pte Ltd
- Fujitsu PCs (regional account)

, Sagem France/PhoneStar Sdn Bhd
- Sagem mobile phones

, Kenwood (M) Sdn Bhd
- Kenwood, DeLonghi, Remington

, Kenwood Appliances Pte Ltd
- Kenwood, DeLonghi, Remington

, USF-HICOM (M) Sdn Bhd
- Mitsubishi Vehicles

, Directional (M) Sdn Bhd
- Citroen Vehicles

, Sanford Stationery Products (M) Sdn Bhd
- Papermate, Kilometrico

, Ellis Sdn Bhd
- Audace, Preven and Regan Hair Care products

, Power Station Music Shops
, Jerasia Apparels Sdn Bhd
- MNG, Lady Like, Milani

, Jerasia Brands Sdn Bhd
- Charlie

, Best Denki (Malaysia) Sdn Bhd
- Best Denki Electrical Chain Stores

, Pacific Interlink
- Milgro, Sheeba, Saba

, Wrigley's Chewing Gum

, Bumiputra Commerce Trustee Berhad
- Islamic will administration service

, Sinmah Food Industries
- Farm's Best Chicken Products

, Dinar & Dirham International Sdn Bhd
- Dinar Gold Coins

, Alcatel Malaysia
- Alcatel mobile phones

, Motorola Malaysia
- Motorola mobile phones

, Yee Lee Trading Co. Sdn Bhd
- Spritzer Mineral Water, Red Eagle Cooking Oil, Vecorn Corn Oil, Vesawit Cooking Oil, Veco Bihun, Melotex Tissue

, Royal Mint of Malaysia Sdn Bhd
, Museum Authority of Melaka (PERZIM)
- TORTURA-Exhibition of Medieval Instruments of Torture and Punishment